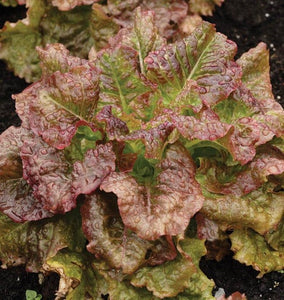 Red Sails is a Looseleaf Lettuce.
Stunning, deep-red tints gloss over medium-green, crinkled leaves. The large, open plant is very slow to bolt and holds a long time after maturity without getting bitter.
You can plant Red Sails all year long:  in early spring for summer harvest, and again at the end of summer for fall and early winter harvest. You can even try growing Red Sails in a tent or cold frame and harvest all winter long.
Sow short rows of lettuce at two week intervals in the spring so that it does not all mature at once.
This product is available to ship within Canada. Shipping options and rates will be calculated at checkout.