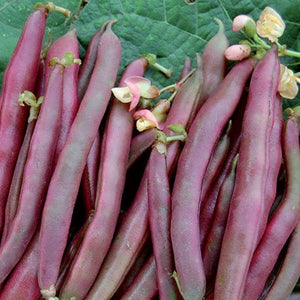 Lavender pink is not your typical color for a bean, so Red Swan's vibrant pods will really stand out in your garden. When you snap this crunchy bean in half, you will expose the contrasting green interior. This variety has a succulent romano like flavor.
Interestingly, creating this brilliant bean color began with stabilizing a cross of a purple snap and pinto bean.
Bush habit, with 4-5 " long, stringless pods.
This product is available to ship within Canada. Shipping options and rates will be calculated at checkout.